Hi guy. You are all probably wondering whats a Raspberry Pi.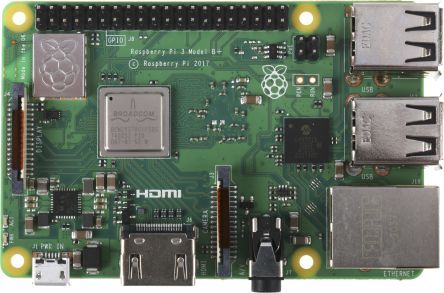 Raspberry Pi is a low cost mini-computer that connects to a devise mostly computers and laptops.
How much is a Raspberry Pi??
The Raspberry Pi model A is $25 and model B is $35.
Can I use a Raspberry Pi as a computer?
Yes, It is basically a mini computer devise that makes the actual. devise work.
Now What is the point of a Raspberry Pi?
The point is that it is a small devise that controls the computer or laptop.
Now let's label Raspberry Pi.
On the top there is a long black thing which is called the Breakout Pins. On the top right is the 2x USB. Bottom of it is A another 2x USB that is more powerful. Bottom of it is the Ethernet Port. Let's flip to the other side, Shall we!! In the left side there is a short black line which is called DSI Display Connector. Now let's go down of Raspberry Pi. In the bottom of the Raspberry Pi there is a Micro-USB Power. Next to it there is two HDMI Ports. Next to it there is a camera connector. And the final thing is a 3.5 mm Audio,Video Jack.
Guys that the end of the blog. I hoped you guys enjoyed and stay tuned!!!!:)